Product Info
Delivery
Finance
Reviews
Related Products
The Achieve RXL tournament sight with added features, designed specifically for olympic style/recurve bows. The Achieve recurve version contains a superior "Windage Dovetail Guide System", replacing inferior twin-dowel guide systems. The RXL includes the "VTSL" (Variable Tension System with Lock) provides a new adjustment system where the archer personally chooses a desired elevation travel tension setting with an added lock feature most commonly used in single distance tournaments. Extension bars are available in 9" aluminium or carbon versions. The Achieve recurve versions provide 4.375" of elevation adjustment, and are among the lightest most durable all aluminium/carbon target sights on the market.
Pre-Order - expected dispatch within 7-10 days
BowSports are pleased to announce that we can now offer a range of finance options to our customers both online and instore (minimum spend required and subject to status).
The application process is simple and takes around 10 minutes – an answer is provided at the time of application (Further information may be required based on credit reference agency checks).
You can spread the cost of your purchases with a typical APR of 19.9%.
A deposit is required for each purchase and must be paid for using a credit or debit card.
Once the application has been approved and the deposit paid, we can complete your order.
If applying online, please select 'Finance' as your payment method during checkout and we will e-mail you an application link (during working hours).
People who bought this also bought:
Available - see delivery tab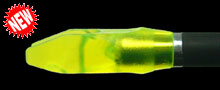 Beiter - Pin Nock
Find Out More
Available - see delivery tab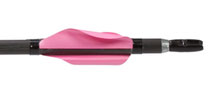 Elite - Spinwings - 50 pk
Find Out More