Product Info
Further Info
Delivery
Finance
Reviews
Related Products
The Fantom is a great entry/intermediate level handle with a quality and price not to be missed.As soon as you take hold of the Fantom you will know it's a great product, good looks along with quality features like 5/16" stainless steel bushings for stabilisers and top/bottom dampers, twin 5/16" pressure button mounts allow for a multitude of setups.Tiller/Weight adjustment design that has been taken straight from many top end riser designs making adjustments both positive and simple.Classy gloss painted finish with an anti-slip bow grip that gives confidence and comfort.We have combined the Fantom handle with a choice of SF-Archery limbs to make a great intermediate bow and added our "best in class" kit to suit any budget.
Kit Includes:
• Fantom handle + choice of limbs• Fast Flight Bow String with Fitted Nock Points• Arrow Rest• Matched Set Of 8 Easton Jazz Aluminium Arrows• Three Tube Quiver• Avalon Classic Backpack + Arrow Tube• Leather Anchor Tab With Finger Spacer• Pressure Button• Aluminium Midi Extension Sight• Brace Height Guage• Bow Stringer• Armguard• 60cm Target Face
Getting into archery?
Please read our
- beginners guide -
for more information.
We can use this information to better supply your kit, otherwise just leave on 'use arrow length'Certainly don't get carried away dissecting yourself down to the micron.You'll have better luck if you just play the averages and choose an initial draw length that's rounded up rather than down, keep in mind your draw length will settle with time and, being a little longer allows you to experiment.
Wing Span = Draw Length
To measure your personal draw length, determine the length of your arm-span in inches. Stand with your arms out and palms facing forward. Don't stretch when measuring. Just stand naturally. Have someone else help you, and measure from the tip of one middle finger to the other. Then simply divide that number by 2.5. The quotient is your proper draw length (in inches) for your body size.
Arrow Length
If this has been advised by your coach then stick with this, generally arrow length is a minimum of 1 to 2" more than your draw length.
Usually dispatched within 3-5 working days Mon-Fri

We do our best to keep items marked as "available" in stock, but please note stock levels are not live.

If urgent or travelling to our showroom, please always call or email so we can confirm availability.
Mainland UK Shipping Guide:
Small items from - £4
Single Parcel (1.5-20kg) from - £8.50
Click & Collect - FREE

You can now order anything online and pick up from our centrally located Wolverhampton showroom.

Step 1 - Add your items to basket and head to checkout

Step 2 - Choose Click & Collect

Step 3 - Look out for an e-mail from us stating your order is ready to collect.
Following step three, your order will be ready and waiting for you!
BowSports are pleased to announce that we can now offer a range of finance options to our customers both online and instore (minimum spend required and subject to status).
The application process is simple and takes around 10 minutes – an answer is provided at the time of application (Further information may be required based on credit reference agency checks).
You can spread the cost of your purchases with a typical APR of 19.9%.
A deposit is required for each purchase and must be paid for using a credit or debit card.
Once the application has been approved and the deposit paid, we can complete your order.
If applying online, please select 'Finance' as your payment method during checkout and we will e-mail you an application link (during working hours).
Customer Reviews

Great All Round Kit Really well thought out kit which has everything you need to get started. The Fantom riser has a really soft feel grip which is comfortable to hold. Bowpsports staff were great and helping out and they really packaged everything up well for transport. No hesitation in recommending them. (25/06/2015) Iain Harley - UK
---
People who bought this also bought:
Available - see delivery tab
Cartel Bow Stand
Find Out More
Available - see delivery tab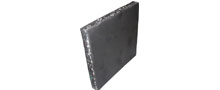 BMC - Format Target - 80 cm
Find Out More