Product Info
Delivery
Finance
Reviews
Related Products
New from W&W, the Atrax all-carbon arrow offers superior performance and at this price you can't go wrong. Shooting long distance with the Atrax will give you a massive advantage over aluminium alternatives.Straightened to +/-.006".A great target arrow that will get you through the first stages of competition with ease.
Arrows Include -
• EP-16 Vanes (your colour choice)• Pin Nock Adapters• W&W Pin Nock (your colour choice)• Cut to requested length & points installedIf you need help in your spine selection click here -
(Charts)
Important:

Always check your club allows all-carbon arrows before purchase
(Usually dispatched within 3-4 working days mon-fri)
BowSports are pleased to announce that we can now offer a range of finance options to our customers both online and instore(minimum spend required and subject to status).
The application process is simple and takes around 10 minutes – an answer is provided at the time of application (Further information may be required based on credit reference agency checks).
You can spread the cost of your purchases with a typical APR of 19.9%.
A deposit is required for each purchase and must be paid for using a credit or debit card.
Once the application has been approved and the deposit paid, we can complete your order.
If applying online, please select 'Finance' as your payment method during checkout and we will e-mail you an application link (during working hours).
Customer Reviews

Fantastic Great arrow, well made easily tunable, and a great flyer, these atrax will do.you the first five years and outperform you every step of the way all.you'll need till you require the top range upgrades of nano.pros or xtens highly recommend, like them so.much am contemplating upgrade goldatrax (05/06/2015) ian77everton@gmail.com - Wirral
---
People who bought this also bought:
IN STOCK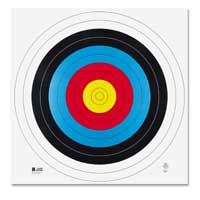 JVD 60 cm Fita Face
Find Out More