Showroom closed from Monday August 20th till September 2nd.
Limited mail order service during this time, thank you for your support.



Product Info
Delivery
Finance
Reviews
Related Products
Many people seemed to enjoy the features of the 1st choice, so we thought it would be only wise to offer a version with an index finger hole as well. Carter Enterprises is excited to offer the new Wise Choice release. The Wise Choice is a thumb trigger release that adds an index finger hole to assist with consistent index finger placement and adds the security of an enclosed placement for your peace of mind. The Wise Choice features the same popular auto-closing jaw for a quick and easy attachment to your d-loop, and the very popular Set Screw tension adjustment system for the most precise and simple trigger tension customization. We have added a new feature of a removable lanyard system to give the bowhunter an option of clipping it on the loop or keeping the Wise Choice on your wrist. Available in both 3 and 4 fingers configurations, the handle is the same universal fit of the popular 1st Choice and Too Simple, with a hole that accommodates a light glove for hunting scenarios. We think that giving this new release a try would be... a wise choice
Usually dispatched within 2-3 working days Mon-Fri

We do our best to keep items marked as "available" in stock, but please note stock levels are not live.

If urgent or travelling to our showroom, please always call or email so we can confirm availability.
Mainland UK Shipping Guide:
Small items from - £4
Single Parcel (1.5-20kg) from - £8.50
Click & Collect - FREE

You can now order anything online and pick up from our centrally located Wolverhampton showroom.

Step 1 - Add your items to basket and head to checkout

Step 2 - Choose Click & Collect

Step 3 - Look out for an e-mail from us stating your order is ready to collect.
Following step three, your order will be ready and waiting for you!
BowSports are pleased to announce that we can now offer a range of finance options to our customers both online and instore(minimum spend required and subject to status).
The application process is simple and takes around 10 minutes – an answer is provided at the time of application (Further information may be required based on credit reference agency checks).
You can spread the cost of your purchases with a typical APR of 19.9%.
A deposit is required for each purchase and must be paid for using a credit or debit card.
Once the application has been approved and the deposit paid, we can complete your order.
If applying online, please select 'Finance' as your payment method during checkout and we will e-mail you an application link (during working hours).
People who bought this also bought:
Available - see delivery tab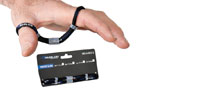 Avalon Finger Sling
Find Out More
Available - see delivery tab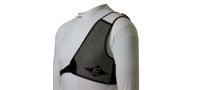 Easton - Chest Guard
Find Out More