Product Info
Delivery
Finance
Reviews
Related Products
Archery: Refining Your Form builds on the fundamentals presented in Archery: The Basics. It expands the information and presents more detail, giving the broader concepts an archer needs to improve. There are 8 segments, each addressing a different aspect of shooting technique. This DVD can be used by either an archer or an instructor. The Importance of Mimetics The Preset The Bow Side The Drawing Side The Anchor and the Aim Determining Your Stance Getting In Line Using the ClickerIn addition, at the beginning, there is a quick review of the shooting sequence presented in The Basics as well as tips on how to practice when learning something new.This is ongoing help — this DVD is not a piece to 'view once and put on the shelf.' Like Archery: The Basics, the material is very condensed. It is meant to be studied again and again. Also, if the archer is filmed from the same camera position used in this tape, the archer or coach can directly compare the two. This can help tremendously when working for improvement. This DVD includes information on the camera angles to use when making a personal video.Archery: Refining Your Form was written and produced by Ruth Rowe, Olympian,a retired international competitor, champion, record-holder, and now, coach.
Usually dispatched within 2-3 working days Mon-Fri
• We do our best to keep items marked as "available" in stock, but please note stock levels are not live.
• Custom order items typically take 7-10 working days Mon-Fri for dispatch
If urgent or travelling to our showroom, please always call or email so we can confirm availability.
Mainland UK Shipping Guide:
Small items from - £4
Single Parcel (1.5-20kg) from - £8.50
Click & Collect - FREE**
**As an alternative to having your order delivered, you can now order anything online and pick up from our centrally located Wolverhampton showroom.
Step 1 - Add your items to basket and head to checkout
Step 2 - Choose Click&Collect (Terms)

Next, allowing for the indicated dispatch time, look out for an e-mail from us stating your order is ready to collect.
Once you have had this e-mail, all we ask is that you bring along a copy of your internet order and your order will be ready and waiting for you!

BowSports are pleased to announce that we can now offer a range of finance options to our customers both online and instore (minimum spend required and subject to status).

The application process is simple and takes around 10 minutes – an answer is provided at the time of application (Further information may be required based on credit reference agency checks).

You can spread the cost of your purchases with a typical APR of 19.9%.

A deposit is required for each purchase and must be paid for using a credit or debit card.

Once the application has been approved and the deposit paid, we can complete your order.

If applying online, please select 'Finance' as your payment method during checkout and we will e-mail you an application link (during working hours).
People who bought this also bought:
Available - see delivery tab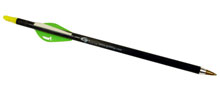 GoldTip - Arrow Pen
Find Out More
Available - see delivery tab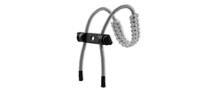 Avalon - Tec X Bow Sling
Find Out More